Biography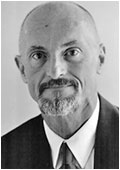 Robert Edward Smith has written music for vocal and instrumental ensembles of all sizes ranging from unaccompanied viola to symphony orchestra. He has been Composer in Residence at Trinity College Chapel since 1979 and taught harpsichord and continuo realization at the Hartt School, University of Hartford from 1992 to 2011. In 2002-2003 he served as Composer in Residence, St. John's Memorial Chapel at Episcopal Divinity School, Cambridge, Massachusetts.
Recent works include Concerto for Harp and Strings , a concert overture Diana, Queen and Huntress for symphony orchestra , Trio d'Anches for oboe, clarinet and bassoon, the seven O Antiphons for chorus, oboe and string quartet, and Lithuanian Rhapsody, a piece for symphony orchestra based on Lithuanian folk music. Mr. Smith's chamber opera A Place of Beauty, based on the life of Isabella Stewart Gardner, was premiered in Boston in 2011, and was enthusiastically received.
Also a distinguished harpsichordist, he is the first person since the eighteenth century to perform in public the complete harpsichord literature of François Couperin. His recording J, S. Bach: Harpsichord Music in the Grand Manner (Wildboar Recordings) was named as one of the best recordings of the year by the American Record Guide in 1996.
Mr. Smith has been Director of the Trinity College Summer Chamber Music Series since 1998.
Mr Smith's date of birth is July 26, 1946.